5259 EMVE automatic weigher for carrots, potatoes etc - SOLD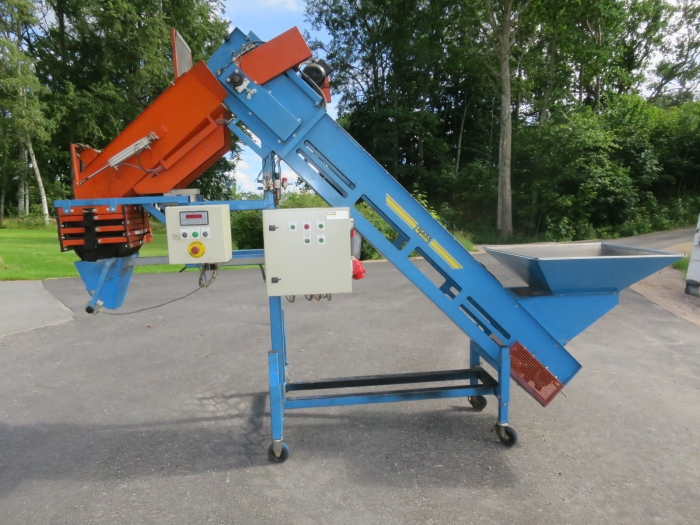 also made for long shaped products

EMVE automatic bagger and weigher W C-25 0 ZZ good condition.
Can do up to 25 kg bags or multiple weights. Good also to feed in trays
Double feeding belts for good accuracy.
Specific made for also handling carrots and parsnips and other long shaped products as well as potato and onions!
Please contact us for more info and price!