4646 Complete packaging line and weigher/bagger to Carrots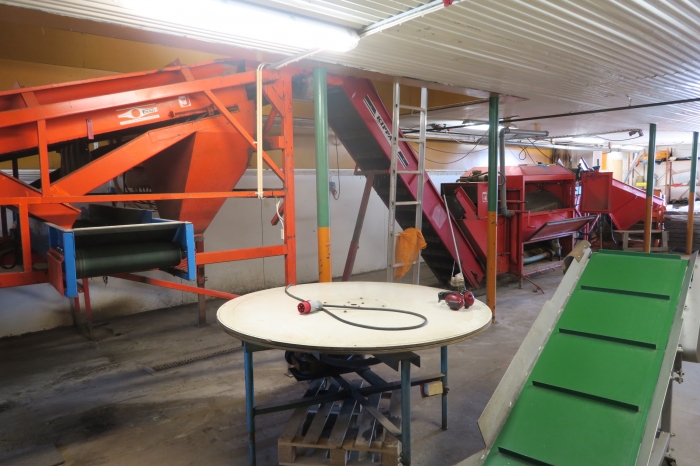 EKKO and Newtec bagging/packing line

Complete washing, grading and weighing / packaging line for carrots (can also do other root vegetables such as potatoes, red beets, parsnips etc.)
Consist of:
EKKO bunker with feeding conveyor
EKKO cleaning rollers for soil removal.
EKKO 1,5 m drum washer with stainless steel drum. Pump and out feed conveyor.
Kippari feeding conveyor
EKKO diameter grader sorter with 6 lanes for grading into up to 3+1 size.
Cross conveyors and EKKO plain conveyor.
Kippari inspection table roller table for manual sorting.
EMVE and EKKO feeding conveyors.
Newtec 2000 computer multi head weigher with 8 buckets.
Reversible cross conveyor for feeding at both directions.
Newtec twister plastic bag closing machine with tape closure.
Bag conveyor and rotating packaging table.
The line has gone little. Good condition.
Please contact us for more info and price!