4103 EKKO complete grading and washing line for carrots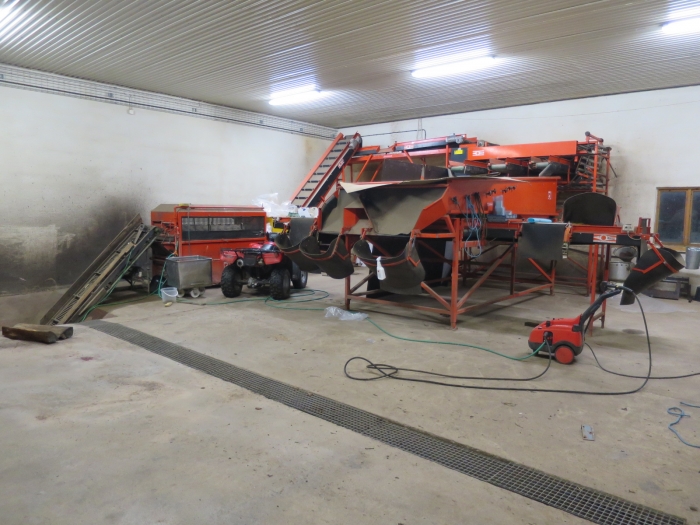 Complete EKKO washing and sorting line for carrots, red beets, parsnips and other root vegetables
Has gone litte and is in good condition.
Feeding conveyor to EKKO washing machine / Drum Washer
Feeding conveyor and plain conveyor
EKKO diameter grader / roller grader
EKKO length grader
The whole line is in good condition and has gone little.
Please contact us for more info and price!