4068 Comaf Sammo diameter grader for carrots and other root vegetables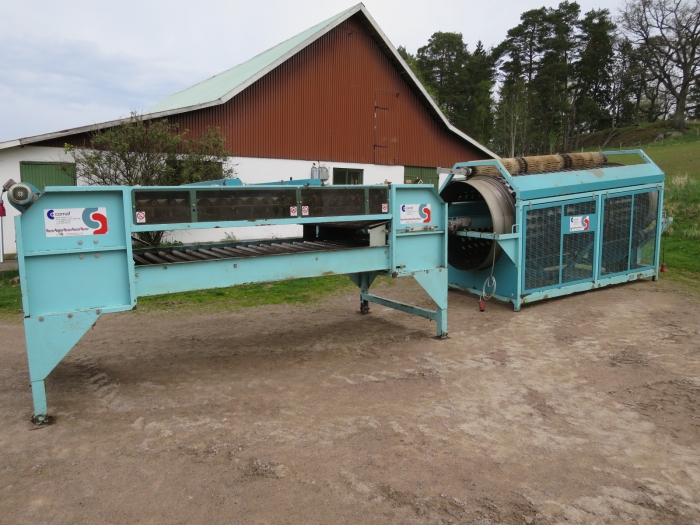 year model 2009, 3 sizes

Comaf Sammo group (now Longobardi) PS 184 diameter grader for carrots, potatoes and other root vegetables.
Have gone together with small piece grader Comaf no 4067.
3 sizes, width 1200 mm. Stainless steel rollers.
Three pc of cross conveyors.
Good condition, made in Italy.
Please contact us for more info and price!