3558 Sormac KP-50 carrot peeler knife peeler - SOLD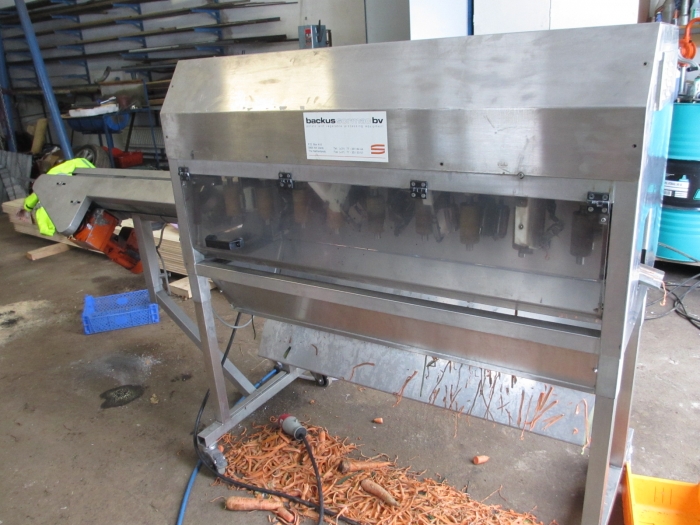 also for cucumber

Sormac knife peeler for long products such as carrots, cucumber etc.
Sormac KP50 KP 50 carrot peeler.
Equipped with V-Belt for quick feeding, capacity up to 5000 pc/hour.
New knifes and pressure rollen is fitted in the machine.
Machine is in good condition.
Please contact us for more info and price!