5128 Baselier cultivator 4x75, 4x80, 4x85, 4x90 cm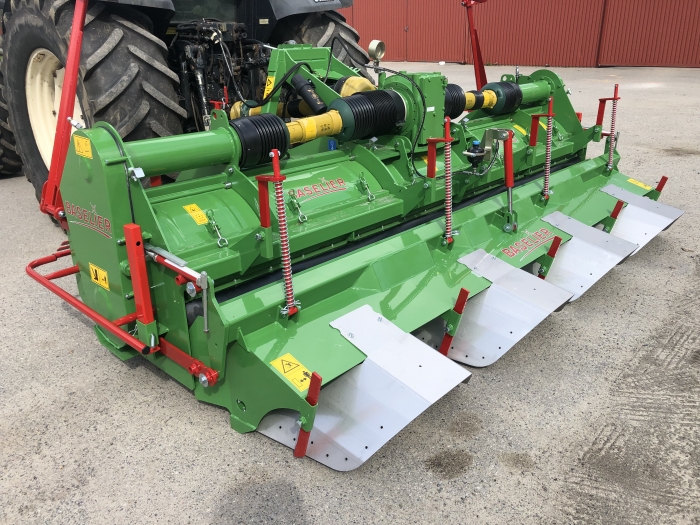 New machines for delivery 2021

Baselier rotary cultivator in different combinations. Baselier FK
Strong and reliable dutch machines.
For delivery to season 2021
single or double drive.
2-8 rows. Different row distance 75-90 cm or special row distance due to choice.
Front or rear mounted.
Standard hook tines or heavy duty spikes for stony conditions. (see picture)
Full or partial set of hook tines /spikes.
Hydraulic ridge former.
hydraulic driven diabolo roller for vegetables
See it running here:
stockage
Download more pictures (PDF)
Please contact us for more info and price!