4164 Juko 1 row trailed potato harvester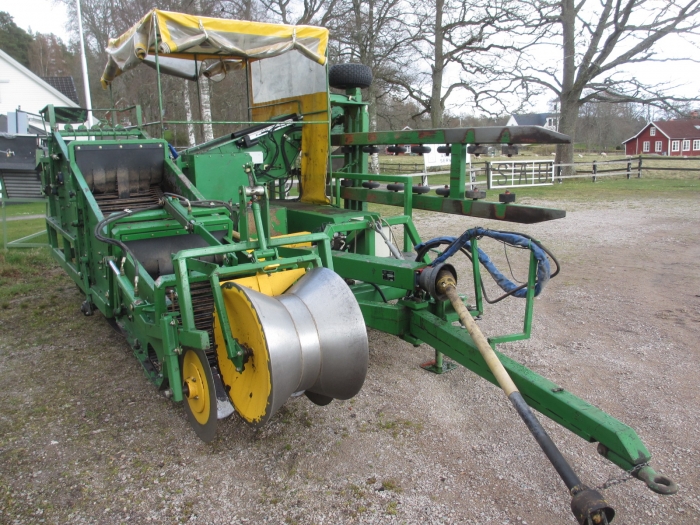 with AUTOMATIC box system year 2007

Unique 1 row trailed Juko potato harvester, fabric build Manufactured 2007.
Equipped with automatic box system for harvesting of potatoes directly in big boxes. Has gone with 1000 kg boxes with dimensions 125x125 cm.
For very gentle harvesting direcly in the box.
Own hydraulic system
Hedgehog belt
Sorting table for manual sorting.
Tent
Fall breaker
Very gentle potato harvester good for early crop as well for difficult harvesting conditions.
Could be adapted to harvest other crops such as carrot harvester, onion, parsnips etc.
Very good condition.
Please contact us for more info and price!