5270 Miedema MB55 box filler with RT30 belt elevator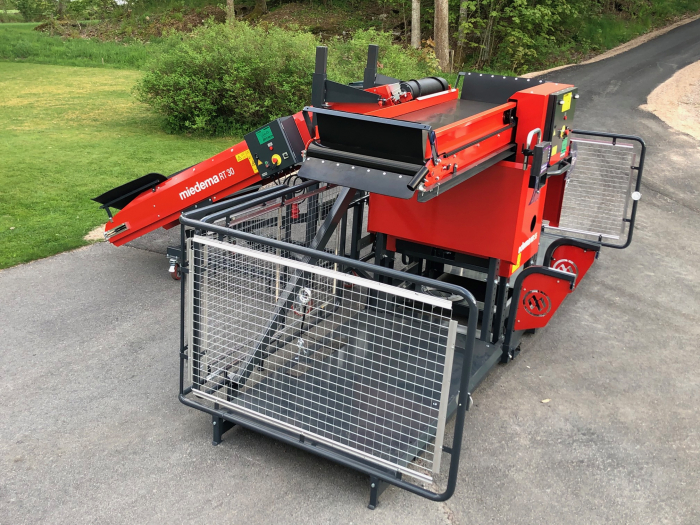 also MB33 boxfiller in stock. NEW DIRECT AVAILABLE

Dewulf Miedema MB 55 boxfiller double
Gentle model which turn the box for max. gentleness to the crop.
Full automoatic. Adjustable for different box Sizes.
Can be sold together with RT30 elevator Förderband.
Also Miedema MB33 is in stock direct available.
Movie Miedema MB55 boxfiller:
Miedema RT30 conveyor belt:
Miedema MB33 box filler:
stockage
Download more pictures (PDF)
Please contact us for more info and price!