5064 FORMIT PROX for profiling potatoes etc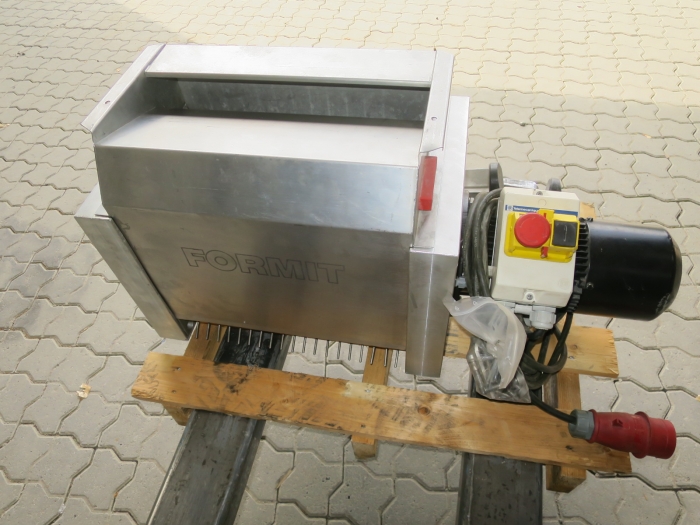 new condition

Formit Pro X ProX profiler for parisienne potatoes, round potato balls etc for shaping potatoes into exactly diameter with the shaping process.
Machine is as new, only tested.
Form it Form-it Formit potato peeler, this use pre-peeled potatoes for the process.
Capacity up to approx 150 kg/hour.
Complete with support legs.
See principle of work in below movie:
Please contact us for more info and price!