4378 AWETA G2 apple grading line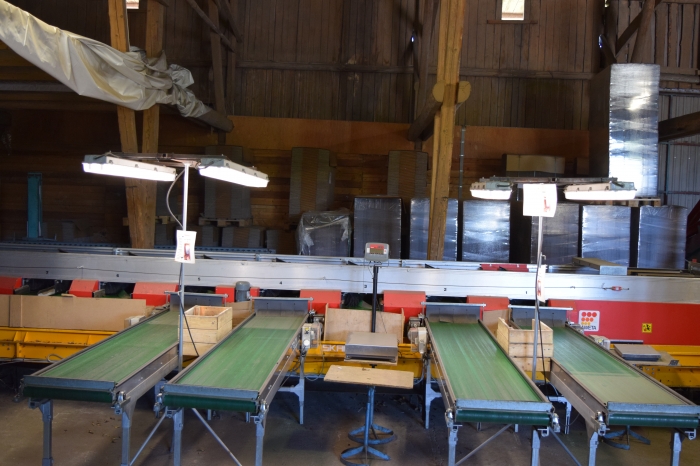 very good condition, has gone little. Year 2009

Aweta G2 apple grading line. Complete sorting line for apples. Apple grading machine machinery
Complete line little gone in very good condition, year model 2009.
Consist of:
Perfect feeding system
Perfect Frumac bin tipper / box turner bulk bin tipper
Perfect spreader table
Perfect inspection table roller table
Munckhof bin filler / box filler 2 pcs.
AWETA apple grading line with two lanes
AWETA packaging table
The whole line is in very good condition!
Aweta G2-6 Greefa sorting line for apple apple grading Perfect van Wamel
Disenada para manzanas Classificadoras AWETA manzanas Appels sorteren
Please contact us for more info and price!