5339 C-pack netclipper C-pack HCL 912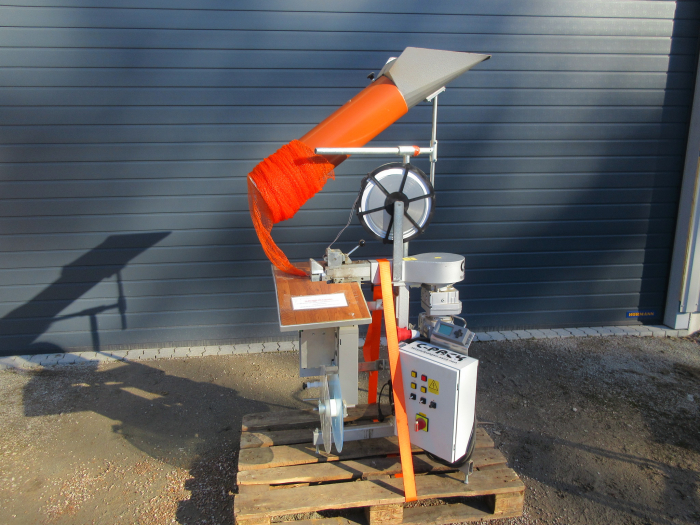 C pack HCL912 net clipper / net bagger year model 2016

C-Pack HCL 912 semi-automatic net packaging machine for net
C-Pack net clipper net clipping machine for onions and potato.
To close with wine labels
Complete with printer Cab A4
Equipped with Cab A4+ Transferprinter
Ready for use. Ready for connect to multihead weigher.
Have before gone connected to Newtec linear weigher + Cpack HCL912
C-pack net packing net packaging machine for tube net.
C-pack Agrafeuse pommes de terre oignons.
Please contact us for more info and price!