5288 Ekomatic potato peeling line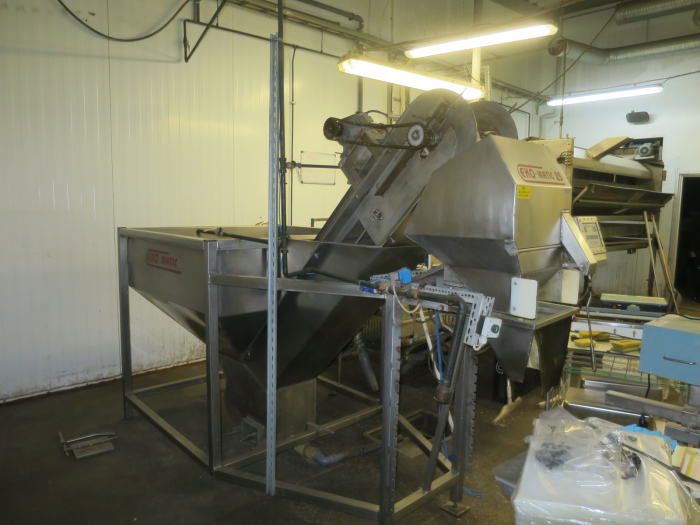 3 m carborundum peeler, year 2009

Eko-matic potato peeling line wtih carborundum peeling
Ekomatic vertical destoner screw destoner. Stainless steel.
Ekomatic potato peeler carborundum peeler 3 m peeling rollers.
Ekomatic inspection table roller table for manual inspection.
Ekomatic dipping bunker tank with feeding elevator to integrated automatic weigher
Ekomatic peeling return conveyor as well as waste belt is included.
Complete electric cabinet.
Extra spare peeling rollers is included.
Complete peeling line for potato and other root vegetables.
Year model 2009
Please contact us for more info and price!