5226 Sormac USM-100 onion peeler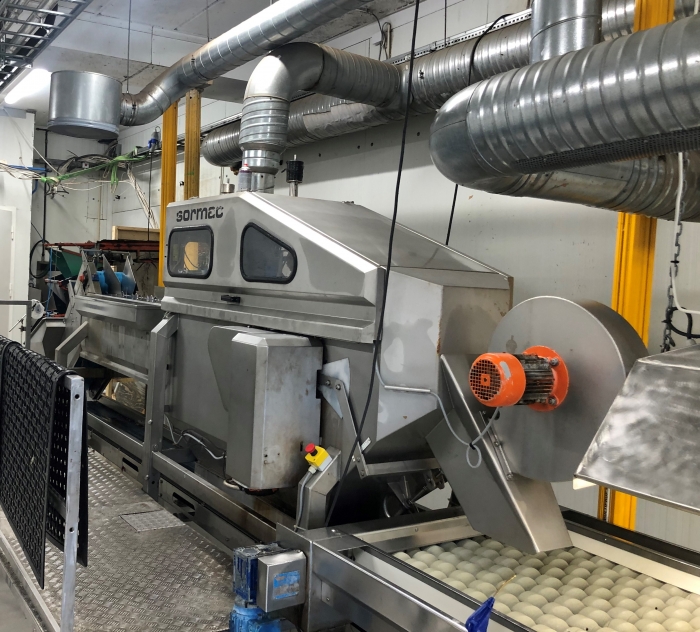 with Finis spiral roller inspection table

Sormac USM100 USM 100 onion peeling line for peeler for onions.
Finis roller table inspection table screw / spiral model.
Complete with platform and cover for connection to air cleaner.
Year model of Sormac line is 2006.
spare parts and complete extra peeling head is included.
Finis inspection table is older.
See below new taken movie of the line running:
Sormac USM Uienschiller
Sormac Peleuse d oignons
Sormac Peladora de Cebollas
Please contact us for more info and price!