4637 Dornow potato peeler 3 m carborundum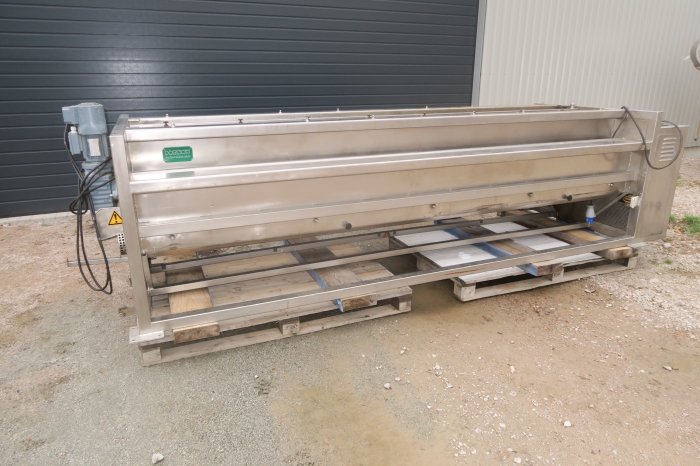 Dornow Roller peeler R-503-100KK-S50

Dornow Roller peeling machine for potato and vegetables
Dornow R-OW roller peeler type R-503-100KK-S50
3 m mit 5 rolls of carborundum.
With platform/stand
Stainless steel.
Very little gone only total 300 ton since new. In very good condition.
Could be sold together with 4368 Dornow destoner vertical screw and
4369 Dornow roller table / inspection table
Please contact us for more info and price!