3560 Limas potato peeling complete line - SOLD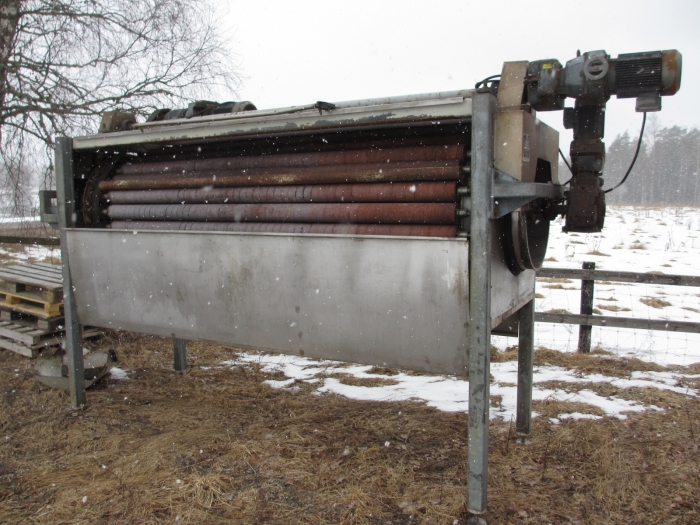 Complete Limas potato peeling line in good condition.
Consist of:
Limas hydraulic box tipper for big boxes and big bags (for boxes up to 125 cm width.)
Feeding bunker with conveyor.
One bunkerconveyor from Sormac and one conveyor from Sormac.
Limas Destoner
(Can be completed with a potato washing machine Limas in stainless steel 2,5 m our art no: 3258, but that machine has not gone in this line from beginning.)
Limas stainless steel carborundum drum peeler for potato and other root vegetables.
Limas stainless steel inspection table for manual inspection.
Stainless steel weigher.
(Can be completed with an Emve automatic weigher, our art no 3250.)
Complete electrical installations.
Conveyors, screws etc due to need.
Please contact us for more info and price!