5287 Dewulf GBC carrot harvester with bunker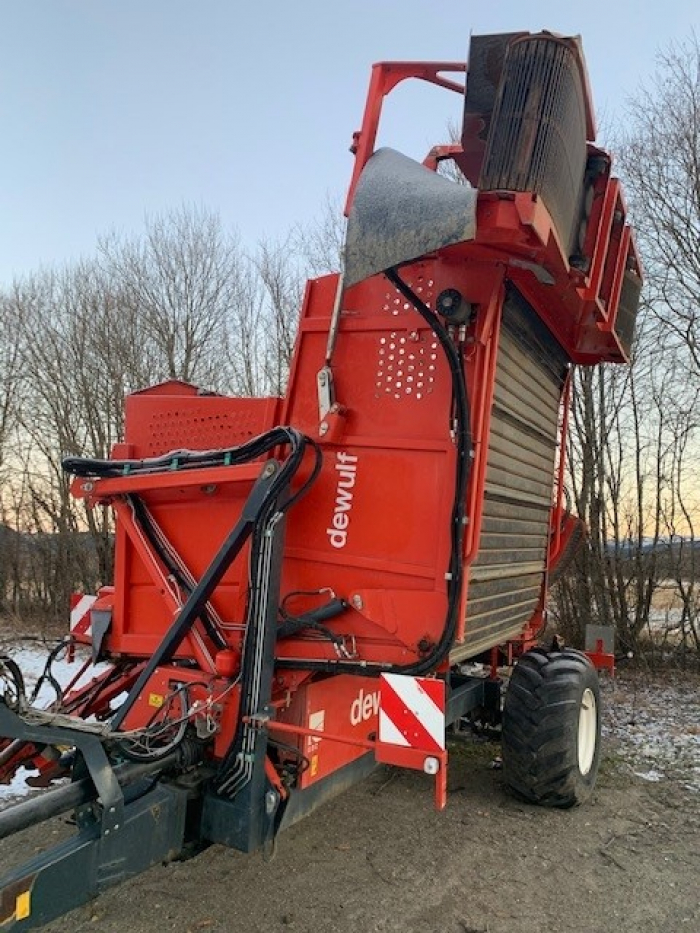 DIRECT AVAILABLE cross conveyor for box filling

Dewulf GBC 1 row toplifter carrot harvester with bunker.
Year model 2014. Gone total max 100 hectares.
Cross conveyor for gentle box filing.
Stone security with break bolt
Automatik steering
Automatic height adjustment
Hedgehog belt
Hydraulic rotating torpedoes
Long harvest belts
600/55 R26.5 Trelleborg tires. Wheel steering.
reversing on knifes and belts
Platform for manual sorting
Joystick and monitor for steering.
Please contact us for more info and price!