3338 SORMAC WOS 1A carrot "top and tail" - SOLD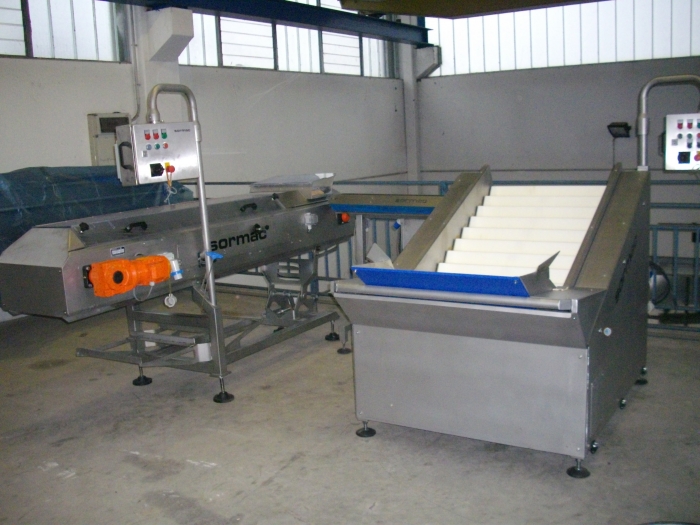 only gone 9 months

Sormac WOS1A top and tail machine for carrots. Year model 2007. Have only been in work 9 months.
Complete with:
A. Elevator
B. Cross belt, feeding the machine the carrots one by one.
C. Top and tail machine
Very good condition.
Download more pictures (PDF)
Please contact us for more info and price!